Joining us on her blog tour is

JOELLE ANTHONY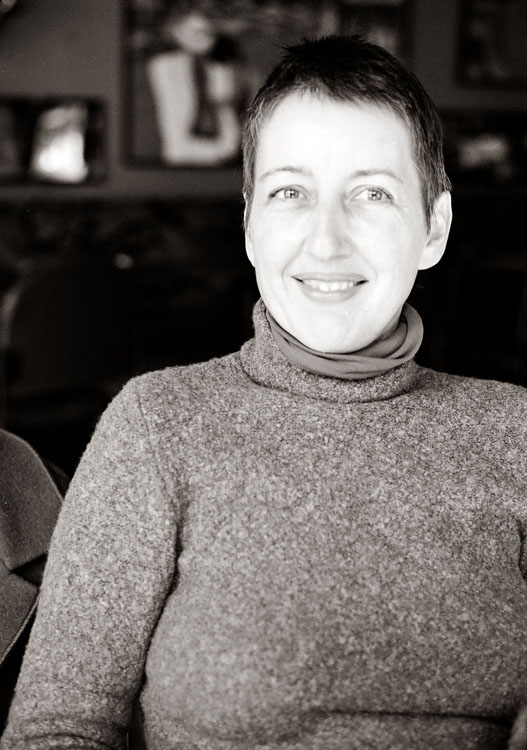 author of the upcoming YA novel
RESTORING HARMONY
(May 13, 2010)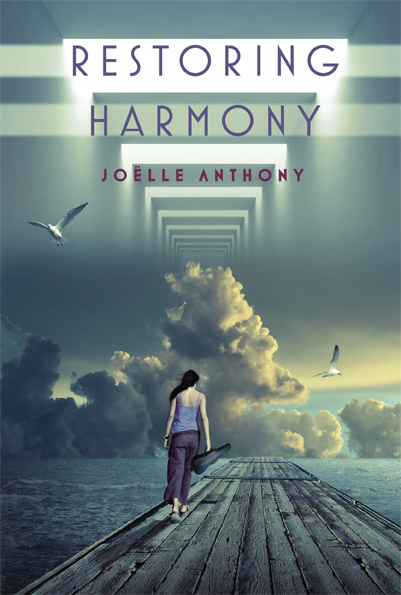 The year is 2041, and for Molly McClure, her life is pretty much the same as it's always been. She was only six when the Collapse of '31 happened, ending life as the world's population knew it. When she is forced to leave the comfort of her home and small island in British Columbia to travel down to Oregon, Molly discovers how hard the Collapse has been on the rest of the world.
What starts out as a quick trip to the U.S. to convince her grandfather to return to Canada and be the island's doctor, turns into a rescue mission, a test of Molly's strengths, ingenuity, and sheer determination. Will a farm girl like Molly survive in this upturned world? Will she be able to return with her grandpa in time for him to help her ailing mother? And just how much will she have to compromise to succeed in getting back to B.C.?
Follow Joelle's blog tour to the next stop at
Cleverly Inked
!
INTERVIEW:
What has influenced your writing the most in your life?
Other books. Reading is my first love and it's essentially taught me everything I know about writing. Well, maybe not everything, but it is certainly the foundation of my writing.
What affect has your acting career had on your writing?


It's been great for developing characters. When you're acting, there's nothing worse than a flat character so you have to add nuance and depth. The playwright gives you clues, but you really have to use your imagination to create a full character. When I write a character, I know a lot more about him or her than what is actually written down, but hopefully the reader gets a sense of this full life I've created in my head through hints and action.
What do you most like to write about?


After being on this blog tour for so many days, you're probably thinking I like to write about myself! Ha! Actually, what I love to write about are average people rising up to meet challenging circumstances. And I try to find the humour in the situation too.
What are you most excited about concerning the upcoming release of your new book?


I think just having it out will be a big relief. There's something about putting it out there and letting it do its thing that is so exciting. I feel like it's a bird I've been holding onto for a long time and now I can just let it go and see what happens to it. Of course, it's got one of those tracking devices on it so I can monitor it because authors can never truly let go of their books, can they?
Does living on a British Columbian island affect or inspire you as a writer?


It definitely gave me inspiration for Restoring Harmony because I love it here so much it was easy for me to know what Molly would miss the most and put that into the book. There are a lot of writers here on the island, so I guess it must be inspiring for writing in general too.
Besides writing, what do you most like to do with your time?


Did I mention reading yet? I like to cook and luckily, my husband loves to eat!
Why did you choose to write a book set in the future?


Before the idea of RH came to me, if you'd asked me if I'd write a book set in the future, I would've said, "Probably not." It was more that I wanted to create a world that doesn't exist now in order to tell Molly's story, so the future was the only place to set it.
Are there any messages you are trying to get across to your audience with your writing?
I'm trying to tell a good story. For me, it's all about the story. I've had people write to me and tell me they're inspired to start growing their own food after reading RH, and that makes me happy because I personally think we all should be growing our own food, but it's certainly not a message I set out to impart to the reader.
What is your favorite part of writing?
At the risk of annoying all those writers who think I'm crazy for saying this, I love the editing process. There is nothing more exciting to me than getting feedback from my critique group, agent or editor, and diving back into a story to make it better.
JOELLE ANTHONY was interviewed by READING ROCKS on MAY 3, 2010.